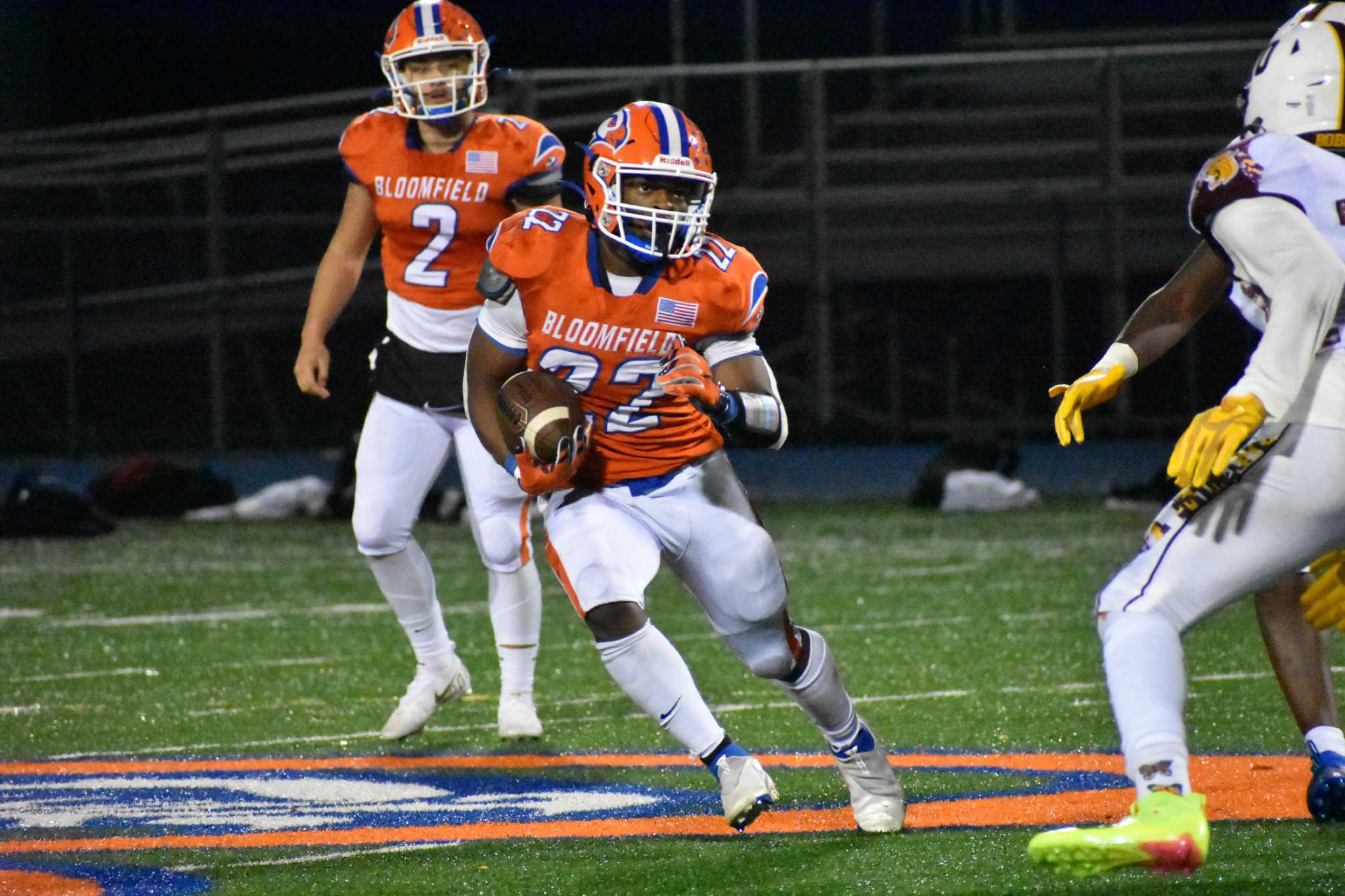 Battle-tested Bloomfield seeks 10th state title against Cromwell / Portland in S-class
Out of breath to return to a state final, the Bloomfield football team have reached their destination. Coach Ty Outlaw has said Bloomfield's trip to the Class S championship game against No.2 Cromwell / Portland was no child's play.
"As we walk in we feel like we are put to the test," Outlaw said. "It's different from 2019 where we didn't have that feeling. This team could blow up teams. It caught us in the last game of the season (64-33 loss to Sheehan). We didn't play. our best. We had to eat it. It's a game and you're out.