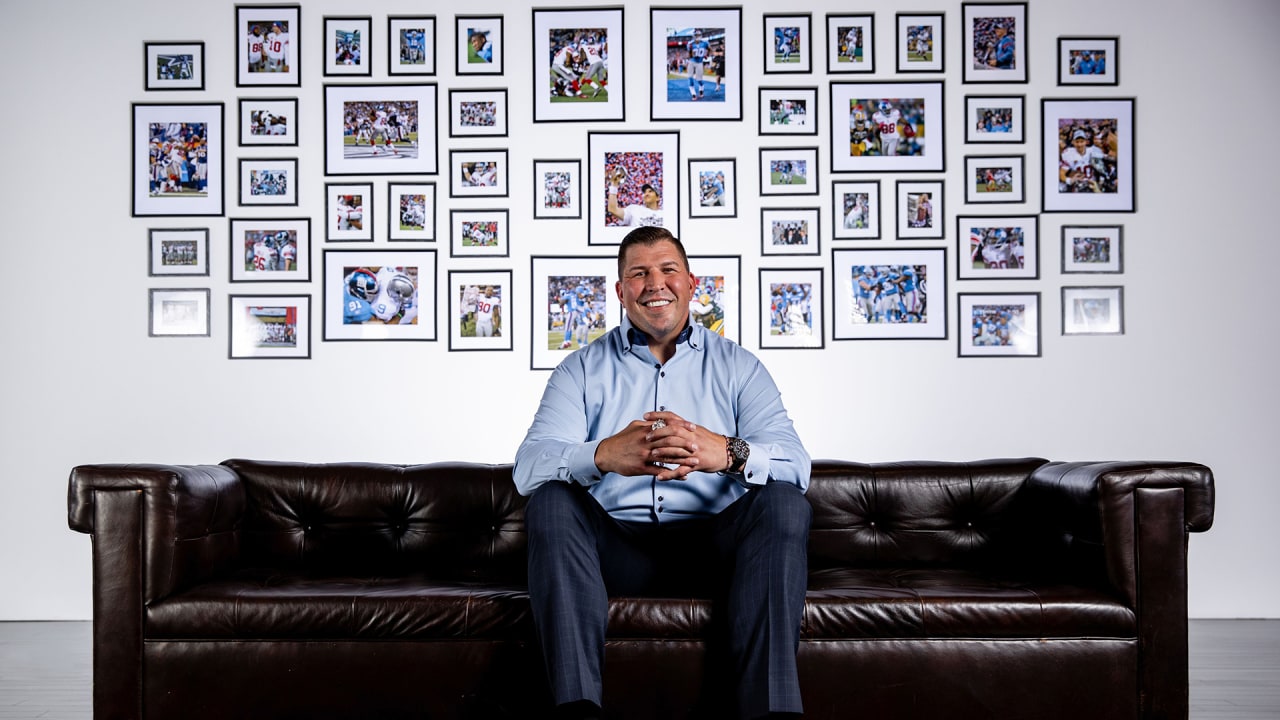 David Diehl begins a new coaching adventure with the Memphis Tigers
Diehl isn't the only link to those teams that traveled to Memphis.
Packed into his SUV was a box containing all of Diehl's playday notebooks. An obsessive note-taker, Diehl kept every offensive line reminder, top 15 scripting, game prep, review notes, and playbook from 2003-13.
"I've always been like that," Diehl said. "I'm a person who could sit down and read something four times and, yes, I'll understand. But I'm a visual learner. So if I hear it, I see it, and I write it down, that's it. is ingrained in my memory. It's something that [offensive line coach] Harry Hiestand at the University of Illinois is ingrained in me. Write notes. Hold yourself accountable. How do you know what you need to improve on if you go back and aren't even specific with it? When you write detailed notes like this, it not only helps you understand and gain that knowledge where on the football pitch it's all about reaction. If you think for that split second, especially when playing an attacking tackle, you're done. So that's what interested me from the start."
Flaherty witnessed it first hand.
"As a player, he was a guy who, like the rest of the group, was very diligent in his preparation week in and week out and took good notes. I always believed that football players watch or study films, or the tape as we know it now. This group, including David, studied the tape; they didn't just watch it. That's a big difference because when you study it, you learn to read the defenses, to read the different players that you "I play against. It takes time to prepare like that, and this group did that."
And it was because of this group and everything that followed it that made the Giants' departure "bittersweet" for Diehl.
"Wednesday 2003 after my father died, and hearing Wellington Mara and Ernie Accorsi say, 'This is your family. The door is always open.' That's why I was a Giant for life," Diehl said. "I told them straight away that I can't promise much, but I can promise that I will be trustworthy, loyal and responsible until the end. For two decades I have – at the best organization of the NFL."
That's what Memphis is getting now.