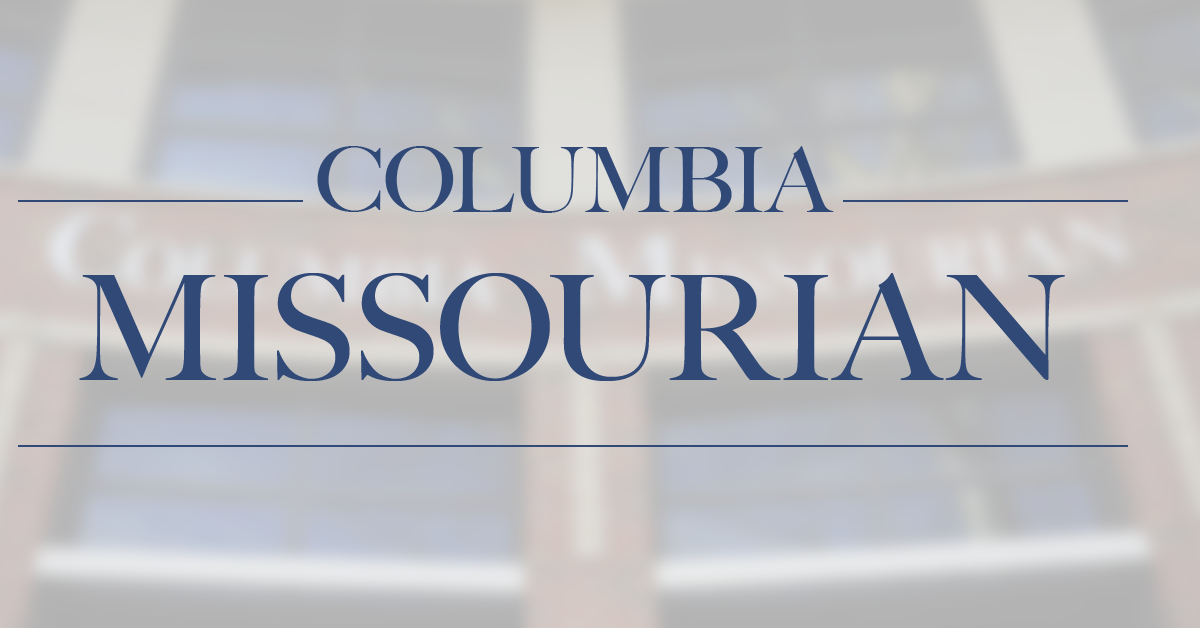 Elledge's trial continues; Gateway Plaza unveiled; Graduate workers push for their rights | Bulletin
Hello readers and welcome to Missourian's Monday Briefing.
We hope you enjoyed that extra hour of sleep yesterday! Last week, United Airlines announced that starting January 4, it will no longer have flights departing from the Columbia Regional Airport. Joseph Elledge's trial continues in Boone County this week. Catch up on what has happened so far. Columbia voters approved the extension of the one-eighth-of-a-cent park tax for an additional 10 years.
Your feedback is important to us: Tell us what you think!
---
In case you missed it:
District Hosts Gateway Plaza Final Unveiling
Gateway Plaza, a project in the making since 2013, was unveiled Thursday at the intersection of Broadway and Providence. The project is a celebration of the city's 200th anniversary and is also part of the Gateways Project, a series of downtown landmarks to notify visitors that they have arrived in downtown Columbia.
UM conservatives commit to vaccine mandate for federal contractors
The University of Missouri system warned employees this week that they should be vaccinated to possibly avoid violating a federal vaccine requirement. The UM system curatorial council would have to vote before such a vaccine mandate could be implemented. The Missourian has contacted all nine Conservatives about potential board action. Seven did not respond and two declined to comment. The federal deadline has been extended to January 4.
Boone County Commission votes to pass wind farm bylaws
The Boone County Commission voted to pass regulations for wind farms in Boone County. The vote comes after two years of discussions to draft the regulations. "We have heard from supporters and opponents," Chairman Chairman Dan Atwill said. "The emphasis was on transparency and taking into account all points of view. There is no way to satisfy everyone or all points of view.
MU graduate workers' union continues long campaign for rights
From 2016 to 2019, the Graduate Student Workers coalition fought MU in court to be recognized as a university employee with the right to unionize. But two years after their victory in the state Supreme Court, graduate workers feel almost as helpless as before.
Bolton named NFL Defensive Rookie of the Month
Former Mizzou Tigers linebacker Nick Bolton was named NFL Defensive Rookie of the Month. Bolton made 32 tackles in October for a total of 66 and leads the Chiefs by a wide margin. The next best tackle, L'Jarius Sneed, is 40. Bolton is credited with being a good point on the Chiefs' poor defense this season. He was selected No.58 overall in the NFL Draft. Subscribe to our daily sports update to find out more.
---
Around CoMo this week:
4:15 p.m., Monday, Council Chamber of the Town Hall: The Cultural Affairs Committee hosts their regular meeting. The meeting agenda is available here.
7:00 p.m., Tuesday, Mizzou Arena: The The Tigers open their men's basketball season at home against Central Michigan.
11:00 a.m., Wednesday, Rhynsburger Theater: Join MU's drama department as they present a morning production of the Critically acclaimed "Rent".
9:00 a.m., Thursday, 421 N. Stadium Boulevard: Buff City Soap, an organic soap store located next to Dick's Sporting Goods, will have a Large opening.
3:00 p.m., Saturday, Faurot Field: The Tigers host the South Carolina Gamecocks for their Military appreciation game.
---
Quote
"Start by doing what is necessary; then do what is possible; and suddenly you do the impossible. – Francis of Assisi
Have a good week!