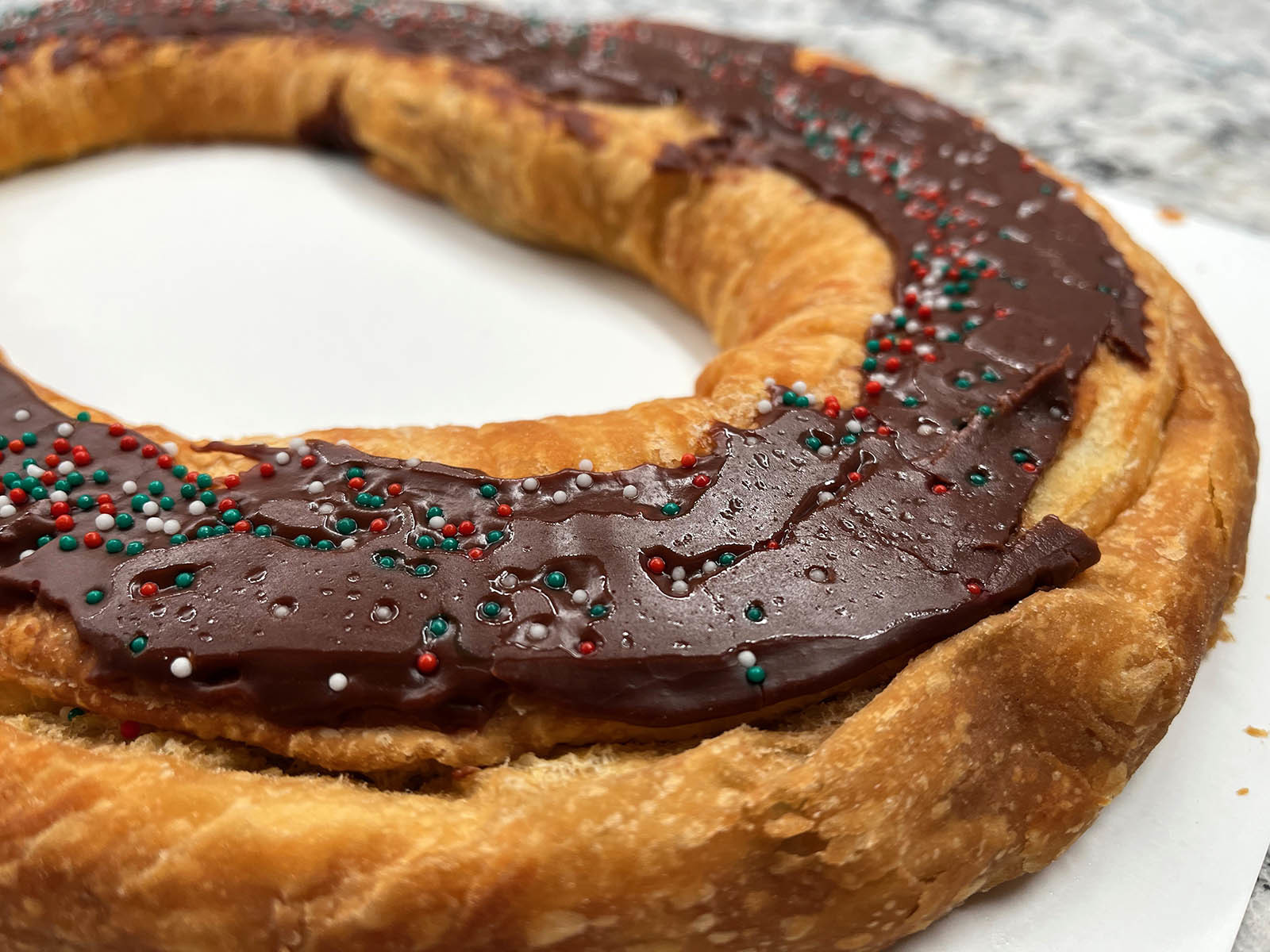 O&H Unveils Holiday Fudge Kringle and Announces Toys for Tots Event
Danish bakery O&H in Racine is making their new holiday kringle on Wednesday and having a launch event this weekend aimed at helping local children celebrate the holidays.
The new Christmas Fudge Kringle was inspired by the popular Ohhhh Fudge! Layer Cake, whose name is a nod to the classic movie "A Christmas Story".
When they first made the new kringle, the O&H team thought, "Ohhhh, fudge! This cake tastes amazing! "
A flaky kringle dough is wrapped around a homemade dark chocolate fondant, then frosted with chocolate frosting and sprinkled with red, green and white nonpareilles. How could that be good, right?
As part of the launch, O&H is hosting a Tex Reynolds' Toys for Tots Drive on Saturday December 4 and Sunday December 5 from 10 a.m. to 2 p.m. at its Washington Avenue location (5910 Washington Ave. in Mount Pleasant.
Please bring new toys, games, puzzles, sporting goods and the tie for children 0-10 years old.
While you're at it, pose for professional photos with Santa and an elf helper on Santa's sleigh. Free download codes will be provided to access the online gallery.
"Much like Ralphie in 'A Christmas Story', we know how eagerly children are looking forward to presents on Christmas morning. As another nod to the classic movie, we thought the best way to celebrate Christmas Fudge Kringle is to bring that joy to the children of the Racine area by partnering with Toys for Tots by Tex Reynolds, "a said Eric Olesen, the third generation co. – Owner of Racine Bakery, Wisconsin.
"We are proud to be a part of this generous community and are delighted to be a part of celebrations for families across the country through our Kringle and other desserts. "
The Christmas Fudge Kringle is now available in stores and in line until December 31.
Due to holiday demand, O&H is busy producing up to 7,000 kringles per day.